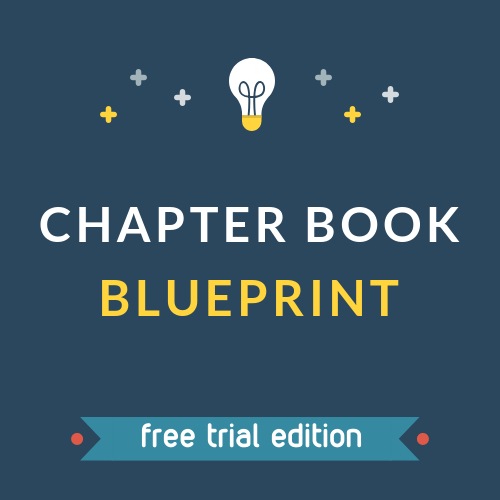 IN THE FREE TRIAL EDITION OF CHAPTER BOOK BLUEPRINT:
What is a Chapter Book?
The Differences Between Chapter Books and Easy Readers
Killer Writing Prompts for Chapter Book Writers
How to Develop, Gather and Choose Chapter Book Story Ideas
Create Your Protagonist
Discover - What Does Your Protagonist Want?
Discover - What Stands in Your Protagonist's Way?

Create Your Supporting Cast

Create Your Antagonist

Create Your Sidekick
Chapter Book Blueprint isn't just another course. It's actually a writing system that you'll use again and again.

Here's How It Works:
Chapter Book Blueprint breaks every step of the writing process into easy-to-manage pieces: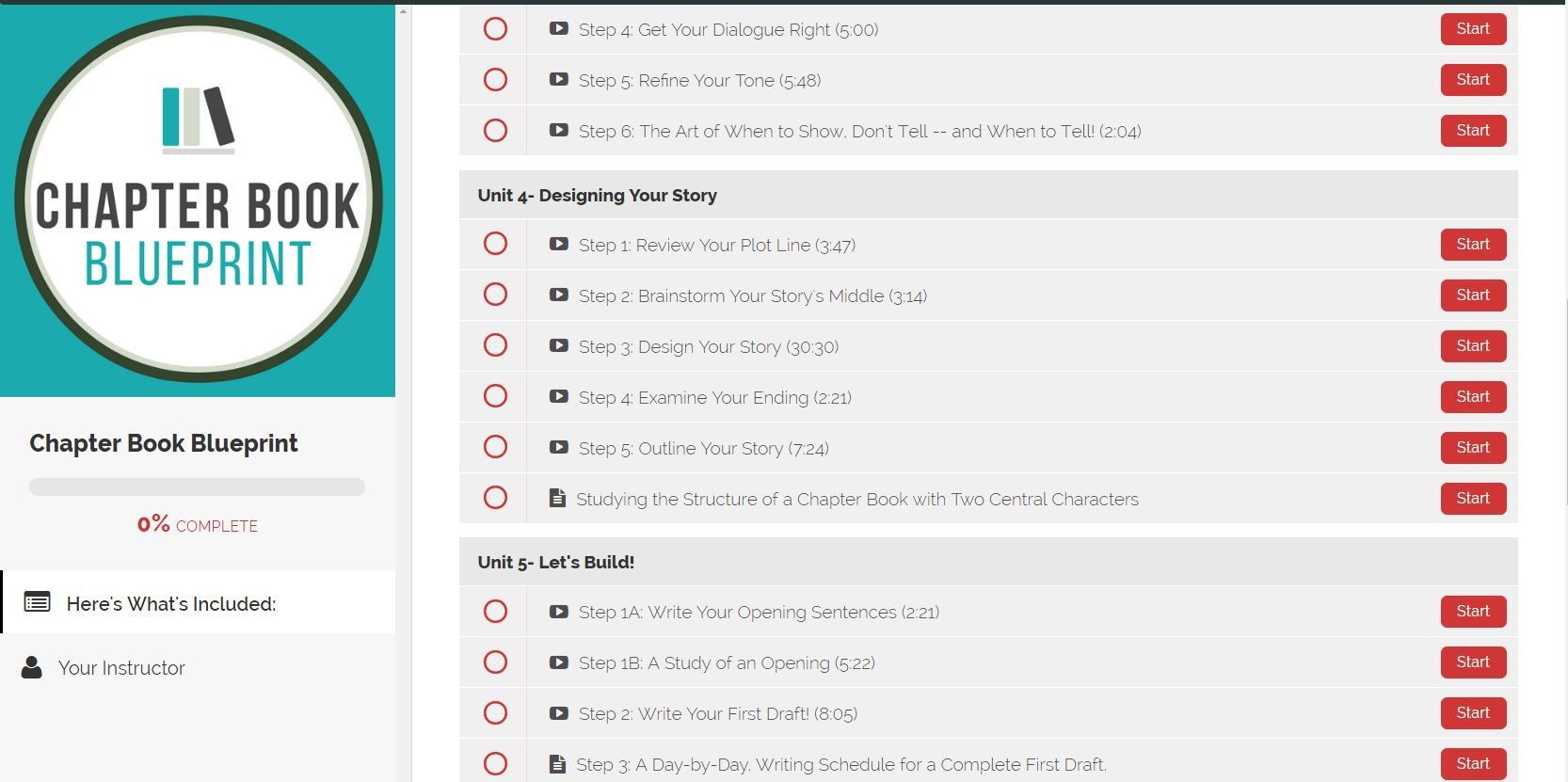 You get expert video guidance every step of the way: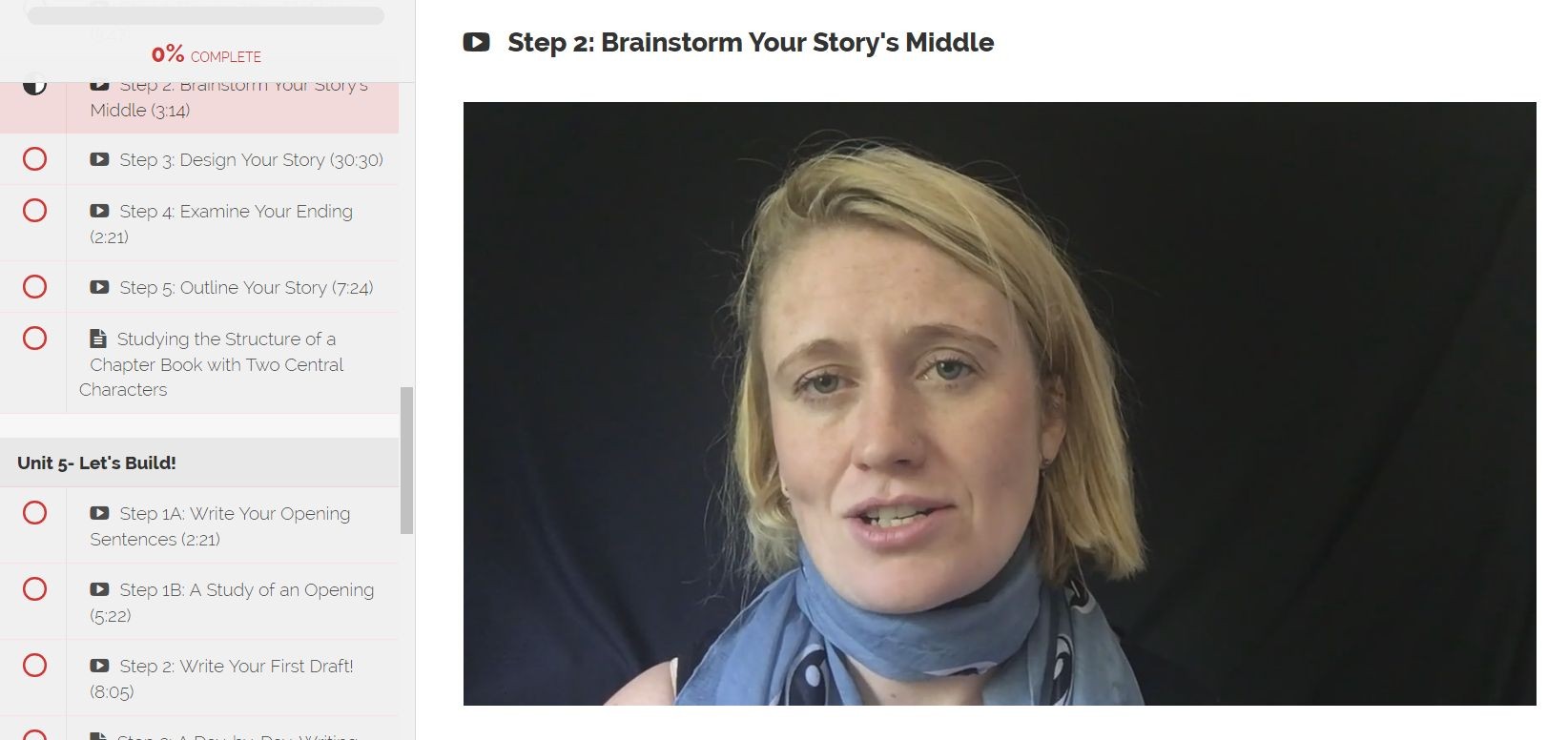 Each step includes worksheets that build on one another, leading to a finished manuscript: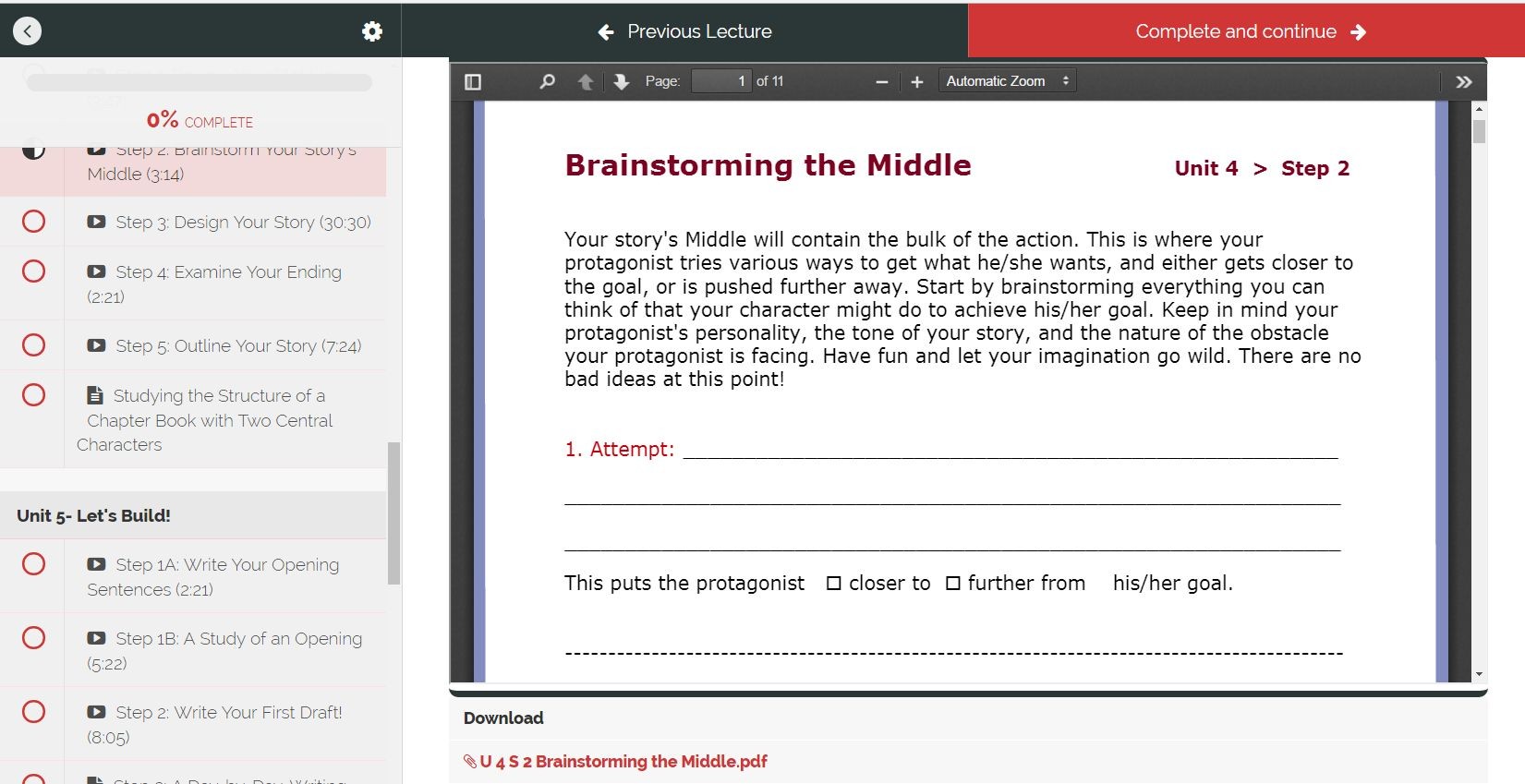 The way the worksheets are created assures that the "DNA" of the best chapter books are built into your manuscript: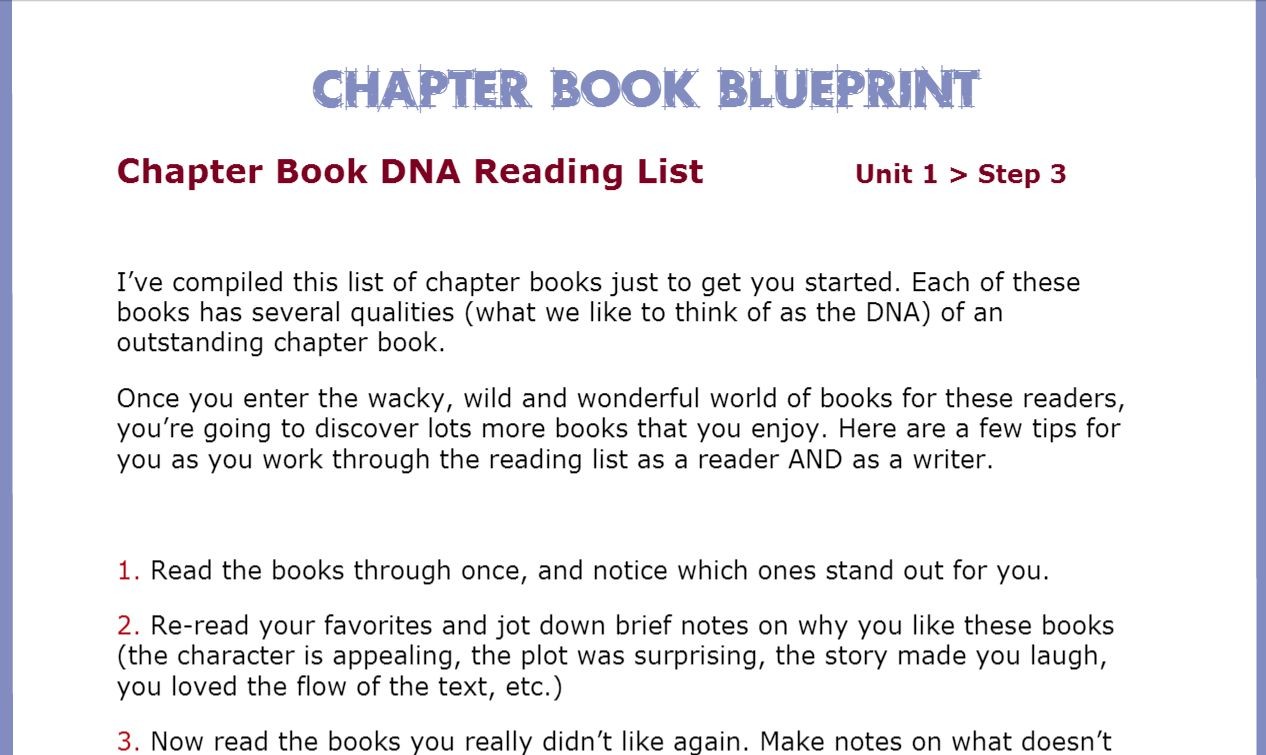 Chapter Book Blueprint includes a step-by-step self-critique and revision system, with expert guidance: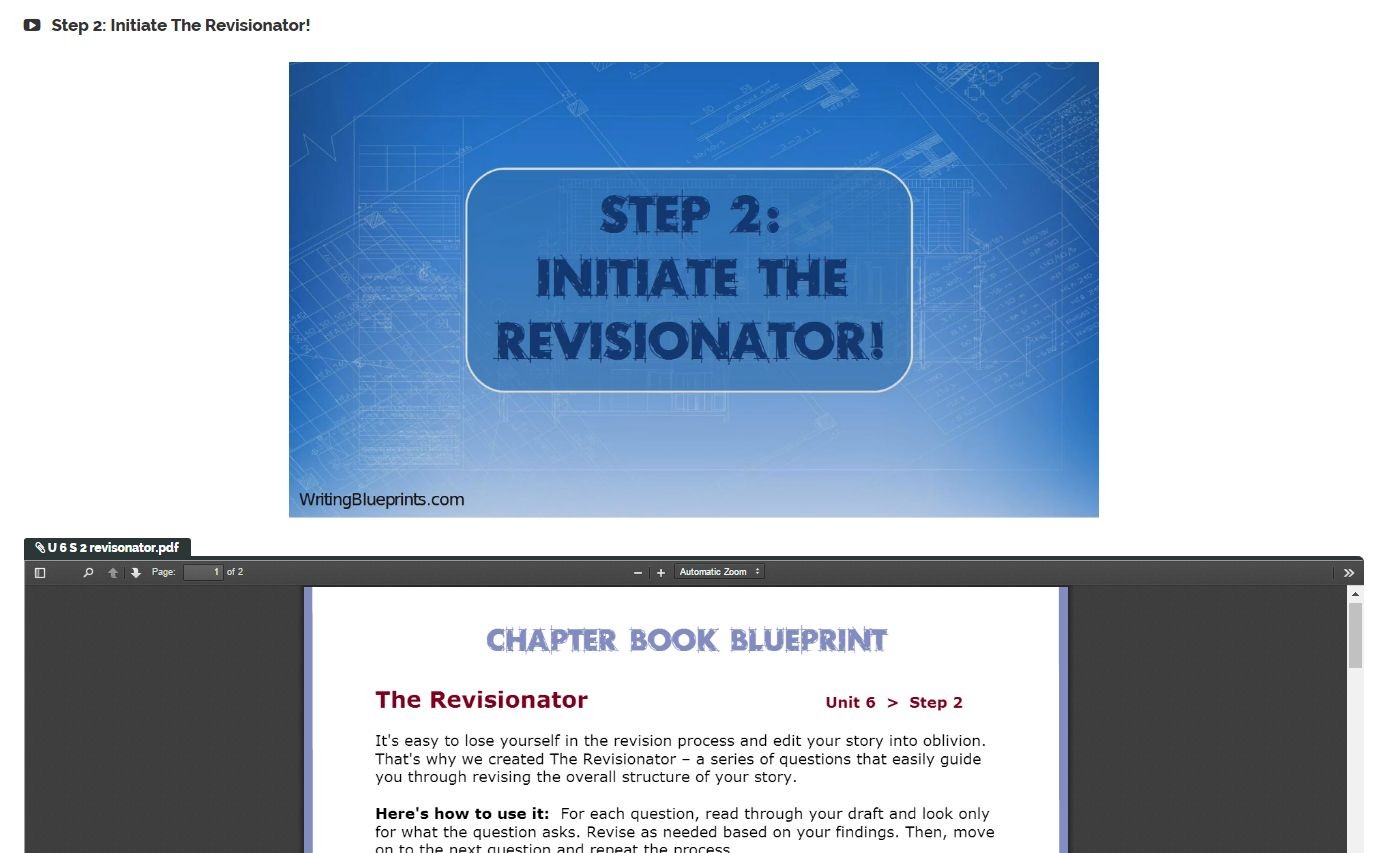 When you're done, you'll have a finished, polished chapter book manuscript, ready to be submitted!

And you get lifetime unlimited access -- include any updates!
Here's the old way of learning how to write a chapter book:

Spend months sifting through information
Try to figure it out yourself
Spend tons of money on courses, conferences and books
Pay for expensive critiques
Use trial and error while you collect rejection slips and get discouraged
Here's the Chapter Book Blueprint way:

Write your manuscript while you learn!
Get step-by-step instruction from world-class teachers
Incorporate the DNA of the greatest books directly into your manuscript
Revise like a pro with video guidance from top critiquers
Effortlessly create a polished manuscript, ready to submit
Includes lifetime access – Use it again and again, for each new project
Your Instructor
Alice Kuipers is the author of the debut novel Life on the Refrigerator Door, an award-winning Young Adult/Adult crossover published to rave reviews in 28 countries and told entirely in post-it notes written by a mother and her daughter. Named a New York Times Book for the Teen Age, Life on the Refrigerator Door has won or been short listed for numerous prizes, including the Redbridge Book Award, the Sheffield Libraries Choice Award, the Grand Prix de Viarmes, the Saskatchewan First Book Award, the Salt Lake City County Library System Reader's Choice Award, and the Carnegie Medal.
Alice's second novel, The Worst Thing She Ever Did (published in the US as Lost for Words), won the 2011 Arthur Ellis Award for Best Juvenile / YA Crime Book; was short listed for the White Pine Award; and was a Bank Street College of Education Best Children's Books of the Year selection for 2011. The Worst Thing She Ever Did has been sold in 9 territories and praised as "gorgeous, heart-ripping, important" (Voices of Young Adults).
40 Things I Want To Tell You was published in Canada by HarperCollins in 2012. The book has been praised as "funny and totally up to date" by the Canadian Review of Materials, and "crisp and effective" by the Winnipeg Free Press. Rights have been sold in Germany, Greece, Denmark and Croatia.
The Death of Us came out in 2014 to great reviews, and was a CLA Listed Book. It's been described as a quick and turbulent read, The Death of Us is a brilliant coming-of-age novel with a sharpened corkscrew of a twist that will leave readers breathless.
Most recently, Alice's YA novel, Me and Me, was published in 2017. It was described by Bif Naked as mesmerising.
Alice has a brand new chapter book series with Chronicle Press: Polly Diamond and the Magic Book, which 'Brings the imagination to life' (Booklist) . She is also writing a memoir about teenager Carley Allison with Kids Can Press. She has had stories produced for CBC and essays published in Bristol Review of Books and Easy Living magazine. She has blogged for Today's Parent, and The Huffington Post.
Alice's work is published in 34 countries.

Born and raised in London, England, Alice now lives in Saskatoon, Canada, with her partner, the writer Yann Martel, and their four young children.