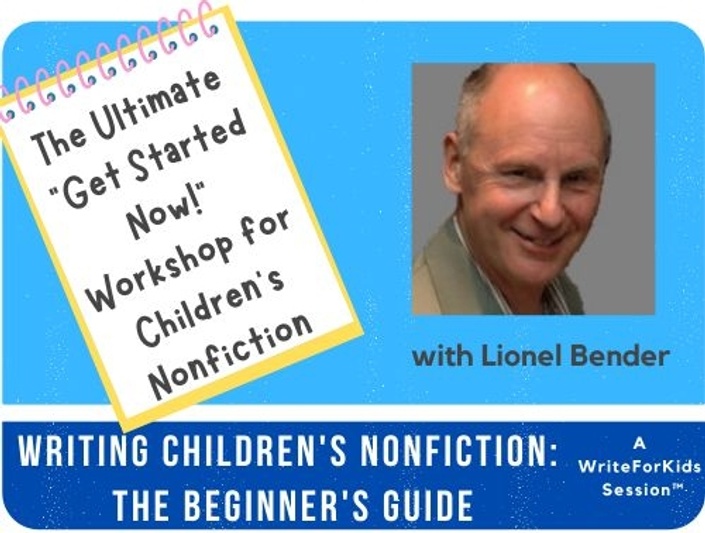 Writing Children's Nonfiction: The Beginner's Guide
The Ultimate "Get Started Now!" Workshop for Writing Nonfiction
You dream of sharing your passions with young readers. You dream of educating, mentoring and inspiring the next generation.
Stop dreaming. Start writing nonfiction for children.
Here's How.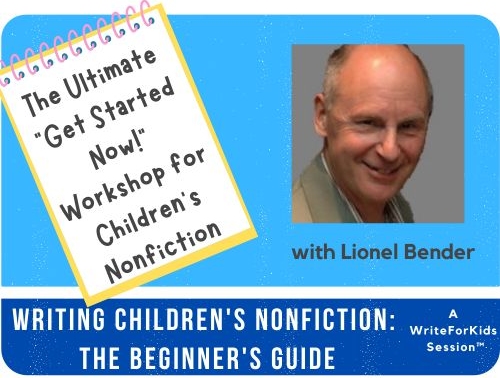 Over the past few years, Lionel Bender has presented a series of WriteForKids workshops that have become wildly popular among children's nonfiction writers.
They're in-depth, authoritative and, as you'd expect from someone with Lionel's pedigree, impeccably crafted and informative.
Now, by request of many of our customers, Lionel takes a step back from these intermediate & advanced nonfiction topics to present a workshop just for beginners.
During this 90+ minute workshop, Lionel gives you an insider's look at the children's nonfiction market, and teaches you exactly what you need to know to get started.

You'll be learning from a professional who has authored more than 70 kidlit nonfiction books , and has been responsible for over 1,400 other children's works as an editor and book packager.
He's the ultimate children's nonfiction expert.
---
In this comprehensive 90+ minute class Lionel will share:
An up-to-the-minute overview of the ever-changing children's nonfiction market.
Why nonfiction offers far more opportunities than fiction, with a vast range of publishing possibilities of topics, writing styles, formats, age ranges, and market niches.
The best "points of entry" for beginners.
The hottest current topics and trends in children's nonfiction - with exclusive insight from the London Book Fair less than 24 hours before the workshop!
Understanding the numerous publishing options in the NF market.
The key niches in the NF market where agents are not needed or involved.
A complete overview of age ranges, grade levels and interest levels to choose from - from picture books through young adult.
A look at Expositive and Narrative Nonfiction - how they differ, and when to use each approach.
How to choose a topic that excites you - and fits current market needs.
How to conduct research like a pro, using Lionel's hand-selected resources.
How to target the right publishers or agents and put together a powerful submission package.
The basics of conducting interviews, finding photos and promoting yourself on social media.
Wrapping it all up, Lionel will leave with his No-Nonsense 10 Point Action Plan to go from beginner to working nonfiction author!
That's a lot of powerful information in one workshop, and you can count on Lionel to make it all easy to follow and easy to put directly into action.

You'll also get a detailed, comprehensive PDF handout to accompany the session that you can refer to while on your journey. It includes a reading list, links to Lionel's hand-picked online resources and lots more.
Your Instructor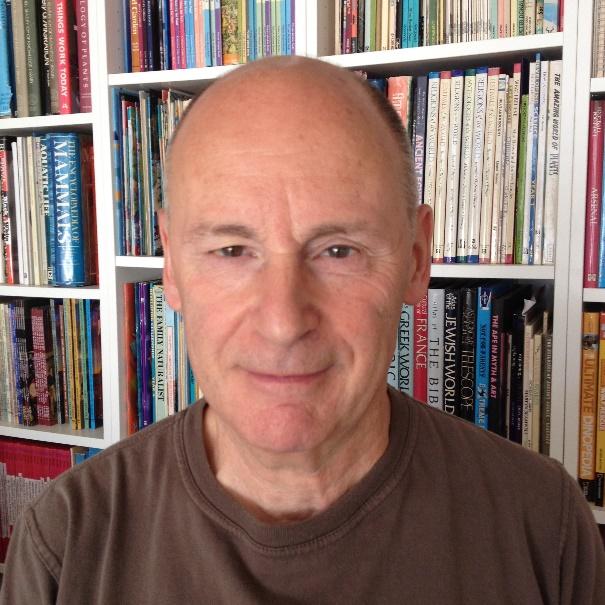 Lionel Bender's career as successful writer, editor, book packager, and commentator on children's book publishing spans more more than 40 years.
He's the author of more than 70 books for children, and spent 31 years as editorial partner of Bender Richardson White, an editorial, design, and production book packager serving major book and magazine publishers in North America and Europe.
Here's What's Included:
Full Workshop & Handouts
Available in days
days after you enroll